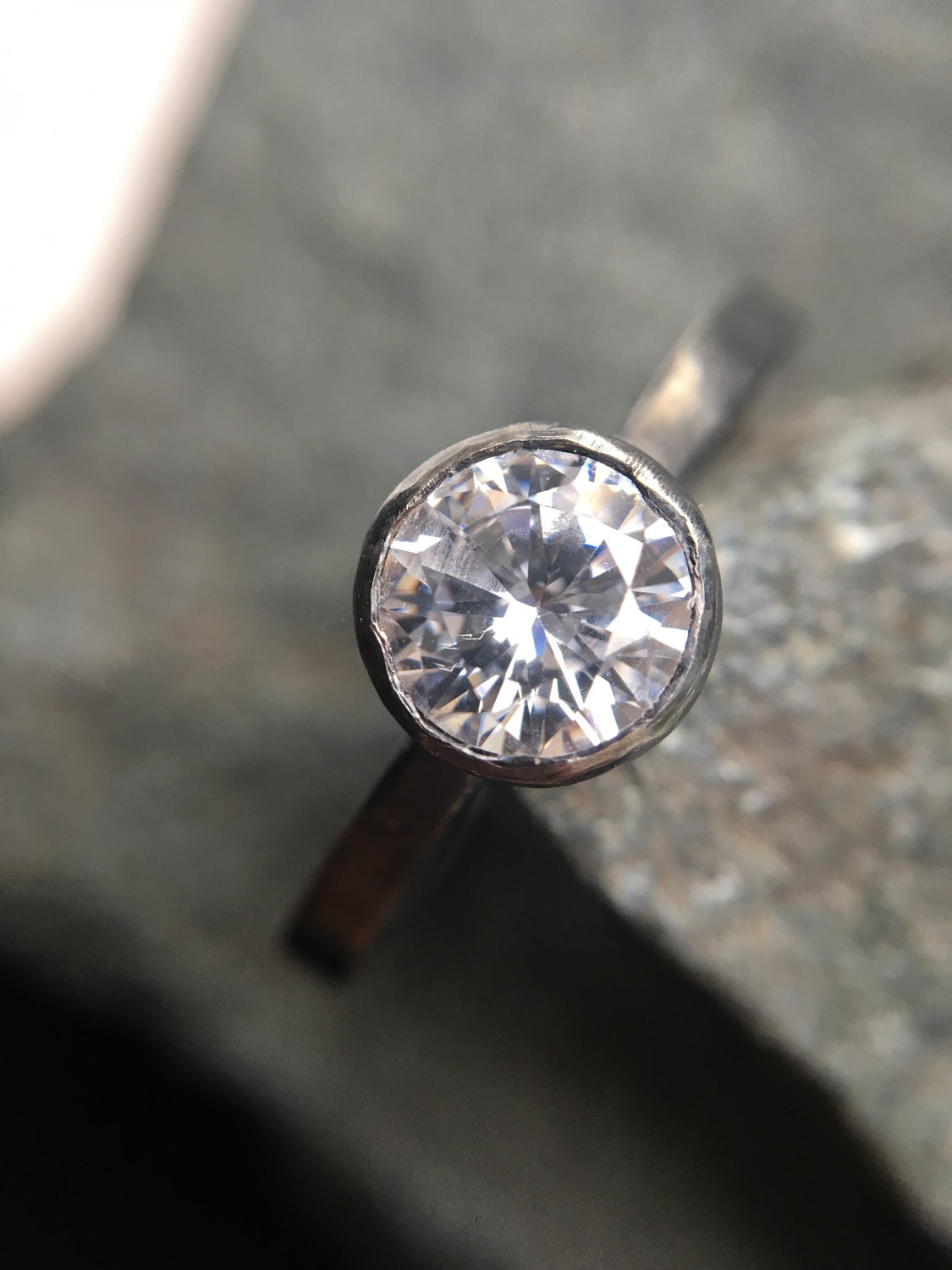 I'm going to use this blog to post pictures of commissions and pieces that aren't in the shop. 
Or give you updates on what I'm up to =) 
This is an oxidised sterling silver ring with a Cubic Zirconia stone that I finished yesterday. Still practising my stone settings, but getting better every time. 
xxM